Curriculum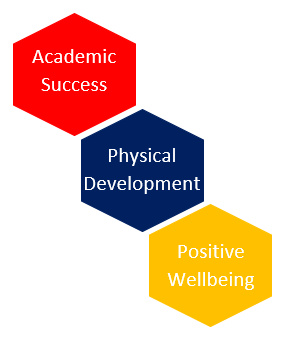 At Longwood we believe that the development of a person into becoming a successful adult starts when they are very young. Our Mind-Body-Soul approach focuses on three aspects to becoming 'life ready', shaping the future of individuals.
Academic Success
Our rich knowledge-based curriculum means that pupils gain essential knowledge and have the opportunity to be experts in every subject.
Knowledge to be taught each term is shared with pupils and parents at the beginning of the term through a Factfile. This knowledge can be 'quizzed' multiple times in a low pressure, high expectation environment to maximise progress.
Expertise is developed through skills- pupils will understand what it means to be a geographer, historian, scientist, writer, mathematician etc... and work on this throughout their time at Longwood.
See our curriculum here.
Longwood Long term Plan 2019-2020
Physical Development
Our specialist PE and sports team provide in-house physical development lessons where pupils have access to a wide range of equipment including:
Archery
Indoor Traversing Climbing Wall
Boccia
Curling stones
Gymnastics Vaults
In addition to formal lessons with a specialist teacher we run 'Get Up Get Going', sporting excellence clubs, exposure opportunities and more. During social times pupils increase their physical development throughout organised games and free use of equipment.
The Pupil Athlete Pathway is designed to enhance the Physical Education based experiences of pupils at Longwood, both within and external to the PE Curriculum.
The Pupil Athlete Pathway is underpinned by the principles that sport should be accessible for all our pupils and that different pupils need to experience PE at different levels, or for different reasons whether this be for positive mental well being, a love of sport or the desire to compete and lead.
Ranging from exposure to new sports and participating in extra-curricular clubs to playing for a school team or refereeing a tournament, as part of the Pupil Athlete Pathway our pupils are given the opportunity to experience new concepts, develop their knowledge and progress their understanding to levels of greater depth that they can take beyond their time at Longwood.
Positive Wellbeing
At Longwood, pupils develop the tools for positive wellbeing, resilience and character development. We do this through our MBS (Mind-Body-Soul) Toolkit. The MBS Toolkit is a bank of whole school/phase approaches that can enhance a school's ethos and direction for the wellbeing of pupils. It facilitates the development of positive wellbeing whilst supporting an acknowledgement that physical development helps to enhance a healthy mindset. In turn, this enables the creation of a positive and proactive zone for wellbeing thus enabling those who are more vulnerable every chance grow more resilient and positive in their approach to everyday things. The 26 units include:
70 Things at Longwood – 70 character developing and childhood defining experiences.
An extensive Life Skills programme – from nursery to Y6 we have defined 80 key life skills to master.
Online surgeries – supporting pupils with online problems and queries.
Mr and Little Miss Successful – enabling pupils to define and identify success in themselves and others.
It's Okay – developing a strong inner voice using 'It's okay…' as a sentence starter.
Musicology Corridors – music filling the corridors to create a calming atmosphere across
the school.
Children's Charter – pupils defining their own sanctions for unwanted behaviours through a democratic process.
Curriculum Plans
Parent's Knowledge Organisers
To assist you in supporting your child's learning we complete knowledge organisers for our parents. This term's can be found below: